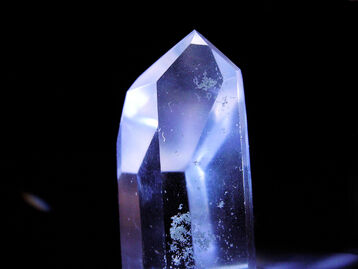 Weapon Crystals
Some Crystals can be used for weapons.
How work
Edit
Designed to accept a charge of etheric energy and output in the form of heat and force.[1]
Examples
Edit
Etheric cannon fire aboard airships. Cannon crystals are essentially identical to the ones used for Gauntlets but they are lined up on ships as offensive weapons. [2]
Gauntlets: worn on one hand, usually left hand.
Long Guns: also use weapons crystals.
Connections
Edit
(Spoiler section)
Folly used her Lumin crystals to defeat hundreds of hatchling Silkweavers by turning them into Weapon crystals with her Etherealist's power.[3]
Book References
Edit
↑ Aeronaut's Windlass, ch. 35, p. 330
↑ Aeronaut's Windlass, ch. 2
↑ Aeronaut's Windlass, ch. 35, p.